To open an issue within the Periscope Holdings ticketing system, contact us through either:
Submitting a request directly through the portal,

or


Emailing us at epro-support@periscopeholdings.com.
A ticket is automatically created.
To Submit a request directly through the Support Portal and create a ticket:
Access the Portal at https://support.buyspeed.com.


Navigate to the Upper Right-Hand Corner and select Submit a request:




Fill out the available Form:



Descriptive Subject




Detailed Description




Attaching screenshots, or other pertinent information, to provide further understanding


Updates to tickets are available within the portal, by returning to the Upper Right-Hand Corner, and selecting My activities:



This includes current and past tickets. It requires a registered account: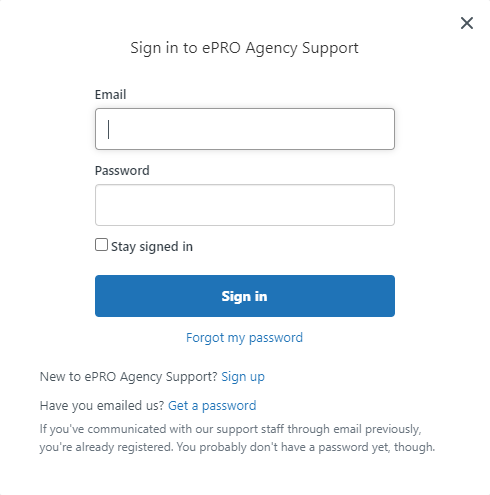 Notifications about updates are sent out via email to registered accounts and new information can be supplied by responding via email without having to log into the portal.